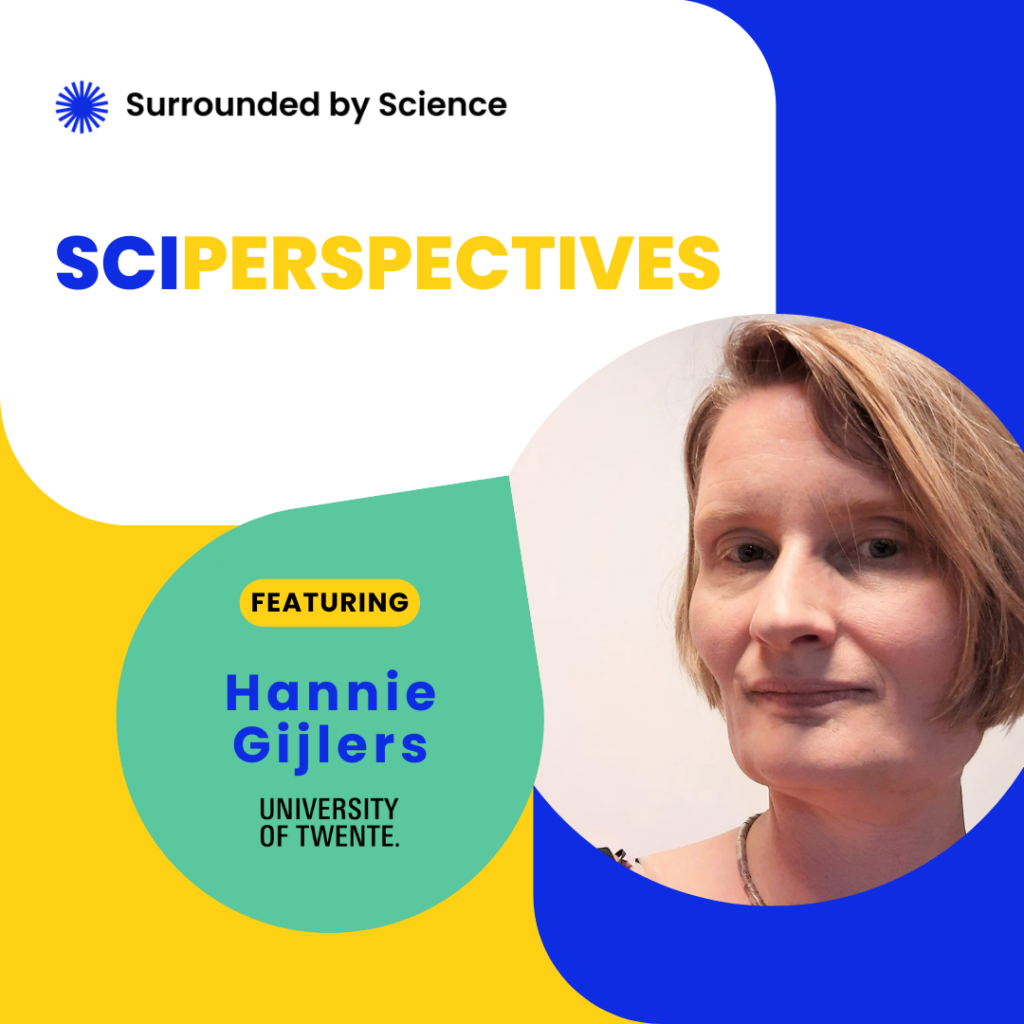 Learning Science As you Go
by Angelos Alexopoulos
Back in September 2020, the OECD released the landmark report Back to the Future of Education: Four Scenarios for Schooling to support long-term strategic thinking in education. Building on the ground-breaking 2001 OECD Schooling for Tomorrow scenarios, these four scenarios recognise that there is no single pathway into the future, but many. As stated in the report, "in a complex and quickly changing world, this might require the re-organisation of formal and informal learning environments, and reimagining education content and delivery." 
Teasing out the intersections between formal and informal science learning environments is at the heart of the Surrounded by Science project. Indeed, in a world where distinctions between education, work and leisure become blurred, learning – including science learning – is increasingly taking place everywhere, anytime. According to Scenario 4 of OECD's Back to the Future of Education report, examples of learning and skilling outside formal schooling are already visible today in the sense that children have a strong say in "what they'd like to learn and when."
Over the last year, the Surrounded by Science project has mapped out good science learning practices outside the classroom that offer a better understanding of the nature and effects of informal STEM (iSTEM) education. Several case studies have in turn been identified to help the project team better understand how users experience these iSTEM activities and how they affect their science proficiency, a multi-faceted concept that encapsulates attitudes and behaviours such as being excited by science, engaging in scientific reasoning, reflecting on science, and identifying with the scientific enterprise.
But how can one effectively follow users' science-related learning paths on the go? Our answer is by using the Science Chaser, an innovative app developed by the project team.
So, let's learn all about it from Asst. Prof. Hannie Gijlers (University of Twente), Surrounded by Science Research Manager and Digital Toolbox Lead, as interviewed by Alice Iordache (Lisbon Council).
Science Chaser: In the words of Hannie Gijlers
by Alice Iordache
Alice Iordache (AI): What is the Science Chaser and why is it helpful?
Hannie Gijlers (HG): The Science Chaser is a tool that users of informal STEM activities can use in two ways: first, by the visitors, and second by the researchers and activity providers. It can be used by the visitor of an out-of- school science learning activity, such as a visit to a science centre or science museum, to interact during their visit or during their interaction with a specific activity. The interaction would, for instance, be answering a short question, scanning QR codes that will allow them to interact with the activity and get additional information. At the same time, visitors can use the Science Chaser after their visit to the science engagement organisation to report their post-visit activities.
Typically, the first interaction of a user with the Science Chaser would be when they visit a specific activity, for instance, in a museum, and start using the APP in the given museum according to the activities presented. But once they have registered, they will also be able to use the Science Chaser to report every subsequent out-of-school science activity. So for instance, if they are playing an educational game, or if they are visiting a website or watching a documentary, they can add that to the Science Chaser. This feature is not functional yet, but we are laying out the development plans and have a clear idea of what it should look like.
The Chaser offers various assessment tools, for instance through multiple choice items, but also through concept mapping activities or questionnaires. And that also implies that visitors of science activities, outreach programs, etc., will interact with the Chaser during their visits and fill in some short questionnaires. So, during the visit, we have short questions that ask people about their interaction with iSTEM activities related to the six strands of science proficiency. So, we are assessing the six strands of science proficiency through the Science Chaser in a quite unobtrusive manner. In the end, this information can also be of value to the activity provider. The science engagement organisations that provide the activities can also evaluate those activities through the Science Chaser.
The Science Chaser is not limited to an entire exhibit or museum. Informal science organisations can also use it for specific parts of an exhibit, or even to collect information about one single activity. It is co-created by the researchers with the activity providers and tailored on their needs and evaluations, always keeping in mind the users' perspective.
AI: How are you planning to process the information that you collect with the Science Chaser? One path would be researchers evaluating all these responses and benchmarking them, let's say against the six strands. Could you elaborate more on how this process works?
HG: Next to the Science Chaser, we have the Toolbox Manager. At this point, people within the project (researchers and activity providers) can create content for the science organization that they are linked to, and find data that is collected in their organisation. For instance, when we talk about an assessment in the person-in-context oriented perspective, we collect the information on the spot. Visitors will fill out a few short questions related to the activity that they just engaged with. This information will be then made available to the researchers and the activity providers through the Digital Toolbox Manager.
Additionally, we also hope that we will be able to implement some simple visualisation tools to automatically enable some basic images of the data collected. Assessment will start from the six strands of science proficiency. However, not all activities will aim at all six strands. When we talk about person-oriented assessment, we focus more at the individual and what it is that this person will gain from the activity in line with the strands that the activity is focused on. Since the project members do not have sufficient domain knowledge to cover all iSTEM activities, they will work together with domain experts from the science engagement organizations to develop the test materials.
AI: How do you plan on getting in touch with science organisations? Like for example, museum or zoos? How do you plan to implement the Science Chaser in this type of organizations?
HG: We have some initial contacts with the organisations interviewed during the first part of the project. They talk to us about the science activities that they have been developing and from the interviews we had with them some were selected or volunteered to participate in the research. We have selected case studies that we think are potentially interesting and that we are also interested in collaborating with us. We would like to continue to collect data and are still interested in talking to activity providers and teaming up with them. We are still reaching out and building the community as well as the visitors in terms of schools that would like to collaborate with us.
AI: What type of data are you asking for when using the Science Chaser? Could you give us some examples?
HG: When a user registers to the Science Chaser, we just ask for their age range. And with every activity that they do, we will know that a given user has done a given activity. This will help us elaborate that a person within a specific age range engaged with that activity, and we will have some basic information on, for example, how long they interacted with the activity, if that is available, and if they filled in some questionnaires or completed something online related to it. Then if they go on and use the Science Chaser in their everyday life, then they will report the activity.
AI: Interesting. So, what's in for the users? We have been talking about the researcher and activity providers, but what else could children and teenagers get from it?
HG: Next to gamification we might have some kind of recommendations. So, based on what they did, or what they have in their everyday life context reported, we might have also recommendations for them. For instance, if you have been to a planetarium and that is reported, the system might also propose some follow-up activities.
AI: What stage is the Science Chaser currently undergoing? Is it fully operational?
HG: The data collection part is fully functional and will be used during the first round of data collection starting in January 2023. Interactive elements that allow science engagement organisations to interact with the users of the chaser will need further development but can be used during the second round of data collection starting autumn 2023. We are still polishing the look-and-feel based on feedback received, but it is fully working and suitable to collect information. The Surrounded by Science consortium plan to launch the fully fledged version during Spring 2023. The preparatory phase for the recommendation system will start already before the summer break, but it will be implemented near the end of the project, so it will be part of our final product.
AI: I wish you good luck in this exciting journey! And thank you for introducing our readers to Science Chaser, one of the milestones of Surrounded by Science!
HG: Thank you for this interview opportunity!