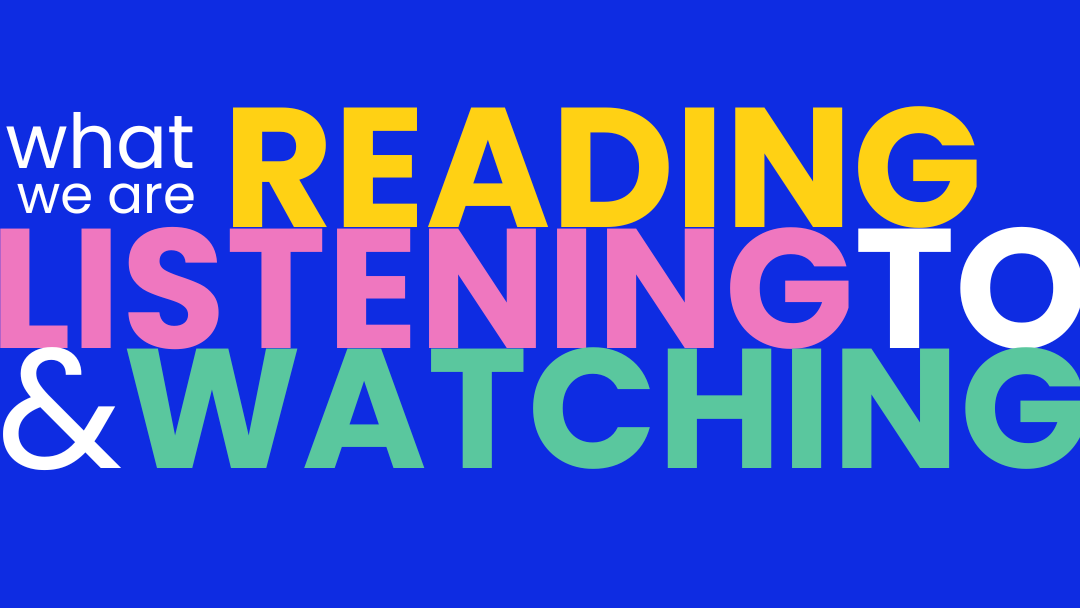 Welcome to our new section! Every other Thursday, we will be sharing recommendations of books, articles, podcasts and videos – all about science, society, education and learning. Please feel free to share content with us that you think would be of value for our readers!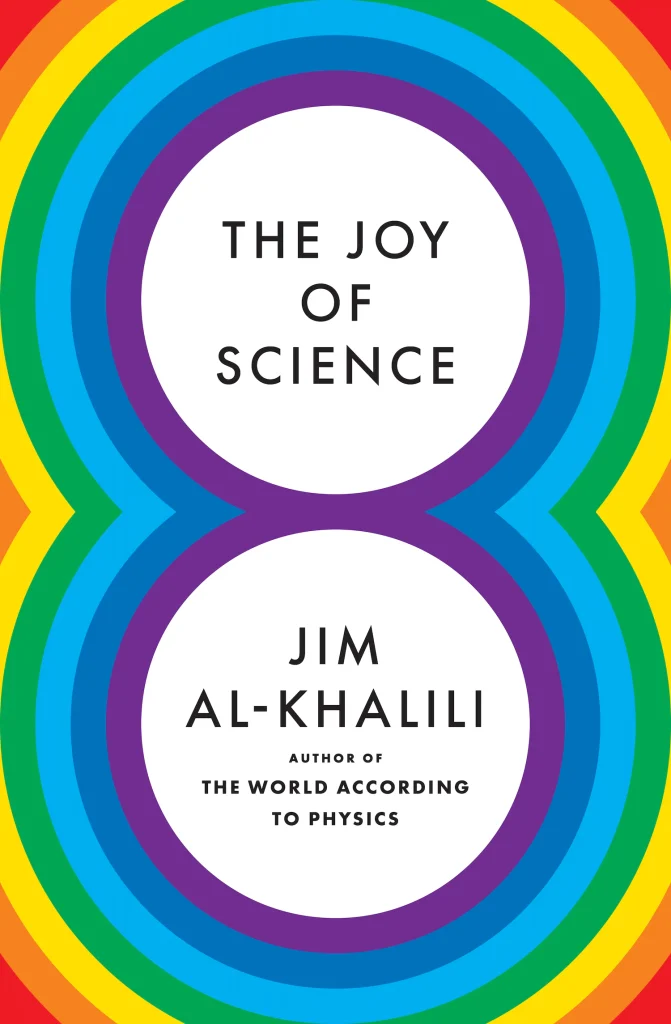 DESCRIPTION
Today's world is unpredictable and full of contradictions, and navigating its complexities while trying to make the best decisions is far from easy. The Joy of Sciencepresents 8 short lessons on how to unlock the clarity, empowerment, and joy of thinking and living a little more scientifically.
In this brief guide to leading a more rational life, acclaimed physicist Jim Al-Khalili invites readers to engage with the world as scientists have been trained to do. The scientific method has served humankind well in its quest to see things as they really are, and underpinning the scientific method are core principles that can help us all navigate modern life more confidently. Discussing the nature of truth and uncertainty, the role of doubt, the pros and cons of simplification, the value of guarding against bias, the importance of evidence-based thinking, and more, Al-Khalili shows how the powerful ideas at the heart of the scientific method are deeply relevant to the complicated times we live in and the difficult choices we make.
ABOUT THE AUTHOR
Jim Al-Khalili is an Iraqi-born theoretical physicist at the University of Surrey, where he holds a Distinguished Chair in physics as well as a university chair in the public engagement in science. He is also a prominent author and broadcaster. He has written 14 books on popular science and the history of science, between them translated into twenty-six languages. His latest books include The Joy of Science and The World According to Physics, which was shortlisted for the Royal Society Book Prize. He is a regular presenter of TV science documentaries, such as the Bafta nominated Chemistry: a volatile history, and he hosts the long-running weekly BBC Radio 4 program, The Life Scientific.
Twitter @jimalkhalili
Podcast
The Joy of Science, narrated by acclaimed quantum physicist Jim Al-Khalili, presents 8 short lessons on how to unlock the clarity, empowerment, and joy of thinking and living a little more scientifically. Listen in!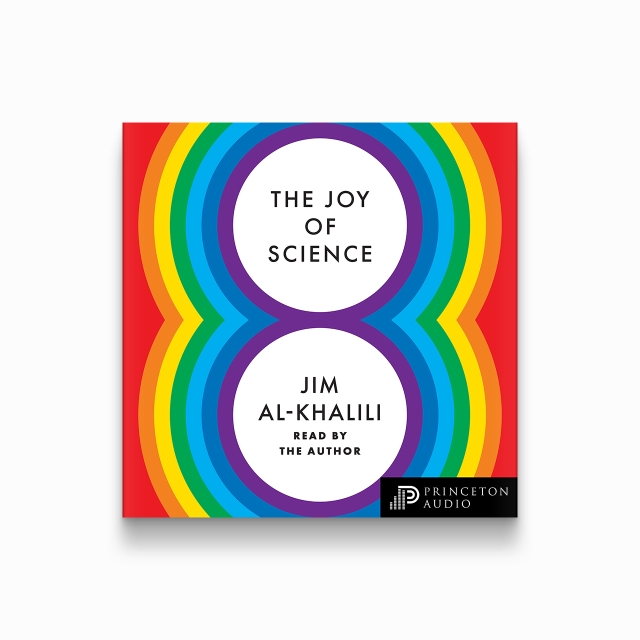 Video of the week
Nobel Prize laureate Ben Feringa talks with students
United by Science brought science students from throughout Latin America and the Caribbean into conversation with Nobel Prize laureates to explore how science and scientists can most effectively make a positive impact on society. Eighty undergraduate and graduate students representing almost every country in the region were invited to focus on issues that include the responsibilities of the scientist, the power of collaboration, strategies for building bridges with policy makers and society in general, and the wider societal implications of all these themes.
The Nobel Prize Dialogue "United by Science" is supported by Nobel International Partners 3M, ABB, Capgemini, Ericsson and Scania.
3 Ways to Engage Students in Real-Life Science
by Emily Ancona
Learning science and scientific language can be a challenging and painful experience for some students, especially those in already marginalized groups (Patterson Williams, 2020). Minoritized students, students in special education, ESOL students, struggling readers, etc. may approach science education with negative emotions with harmful past experiences shadowing their engagement with learning. A way that educators can help combat this trend is by providing real-life experiences and examples of science through disciplinary and digital literacy practices in science education, namely through science communication.
Science communication shares "scientific ideas, methods, knowledge and research to non-expert audiences in an accessible, understandable or useful way" (Newcastle University, 2022). In other words, it's a way to engage with science in a nontraditional way that doesn't focus so much on academic language and practices that don't really support students from minoritized groups. Science communication comes in many forms, but some of the best, in my opinion, also feature digital literacy. Here are a few of my favorite platforms for science communication that are accessible and interesting for any and all learners:
1. Podcast – Ologies (Smologies)
The free podcast "Ologies" by Alie Ward, or perhaps her classroom-safe, expletive-free version "Smologies," features interviews by prominent scientists in every field imaginable, from ecology to anthropology to sociology and featuring topics like otters, postcards, pumpkins, trains, and eating plants. Alie Ward's motto "Ask smart people dumb questions" and humorous interview style is engaging and informative and the podcast format is accessible for many learning styles. (It even has transcripts for every episode!) Ward often selects scientists from minoritized groups to interview in an effort to expand listeners' perspectives on who can be a scientist. Smologies episodes run about 25 minutes long and are well-suited for a classroom setting, homework assignment, or research source.
2. Social Media – Hank Green on TikTok
Hank Green is a prominent science communicator stationed on social media to answer everyone's seemingly impossible questions about life and science. Green has been in the content creation biz since 2007 and has started accounts like VlogBrothers, SciShow, and Crash Course that spread information (and combat misinformation) to online audiences. One of his newest ventures is his TikTok account. In short videos (30 seconds to about 3 minutes long), Green does his best to explain baffling phenomena like how infrared photos work, what electrolytes really are, and how popcorn pops in an effort to help listeners "learn more, understand more, and be more curious about their world." Green's videos are succinct, feature captions, and address a wide range of topics, making them accessible and engaging to all kinds of learners.
3. Live Interviews – Skype a Scientist
Created by teuthologist (squids!) Sarah MacAnulty, Skype a Scientist is a nonprofit organization connecting real scientists to the public for live interviews with families, schools, libraries, and individuals. With a database of over 1400 scientists, interested parties can fill out a Google Form specifying the age of their group, type of scientist they are interested in, and when they are available and Skype a Scientist will connect them with a working scientist to "get their answers straight from the source." Skype a Scientist also features scientists from historically marginalized groups; users can request a scientist who is a person of color, LGBTQ, low income, female, 1st generation college student, or disabled. It even offers sessions led in languages other than English. In a live format in which students can ask their own questions to someone who actively works in the field, Skype a Scientist is a great way to combine digital and disciplinary literacy for learners.
This list is by no means comprehensive of all the avenues available for science communication. A quick Google search can reveal countless ways to engage students in digital and disciplinary science learning. But, as education begins (hopefully!) to shift away from traditional science practices, especially in the realm of academic language and accessibility, science communication is the way to go.
References
Green, H. (2021, December 12). [TikTok] https://www.tiktok.com/@hankgreen1/video/7040943377310960902?
_t=8U1x14cxfVy&_r=1
Newcastle University (2022, January 7). Science communication. Newcastle University. https://libguides.ncl.ac.uk/sciencecommunication
Patterson Williams, A. D. (2020). Sustaining disciplinary literacy in science: A transformative, just model for teaching the language of science. Journal of adolescent and adult literacy, 64(3), p. 333-336. International Literacy Association. doi: 10.1002/jaal.1100
Skype a Scientist. Skype a Scientist. https://www.skypeascientist.com/
Author Note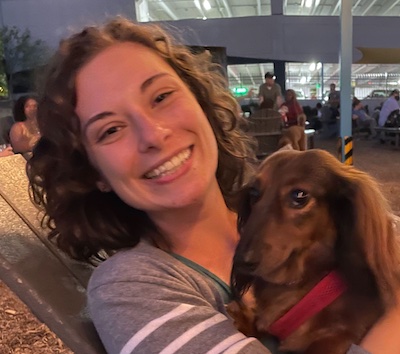 Emily Ancona is a kindergarten teacher at Clemens Crossing Elementary in Howard County and is currently working towards a master's degree in Literacy at Loyola University Maryland. Click to find out more information about the Literacy Program at Loyola University Maryland.
Source
This blog post was originally published at the Loyola University Maryland's School of Education Blog on 11 November 2022.