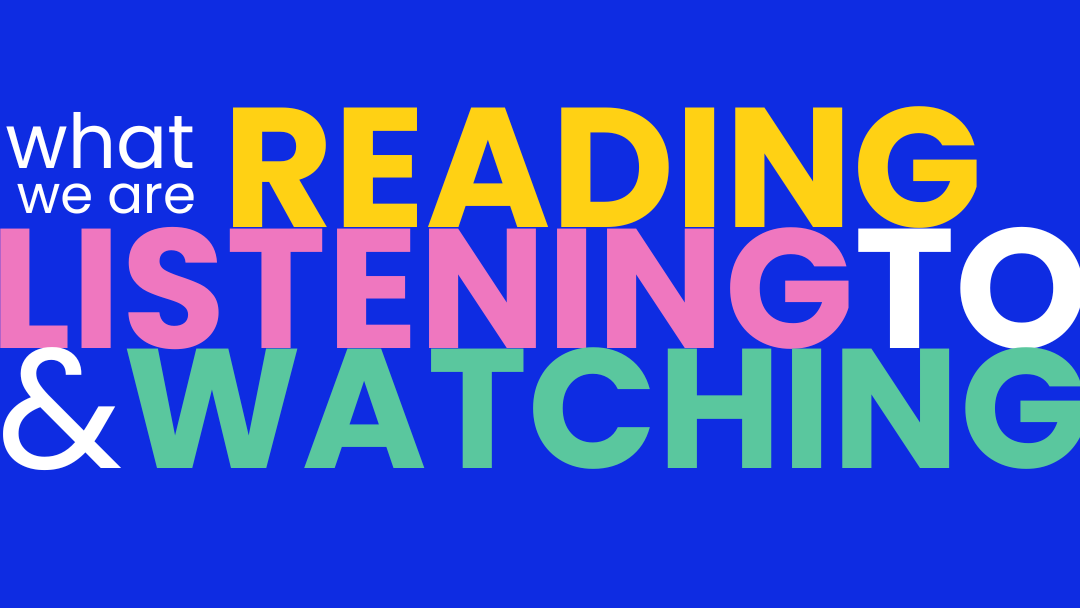 Welcome to our new section! Every other Thursday, we will be sharing recommendations of books, articles, podcasts and videos – all about science, society, education and learning. Please feel free to share content with us that you think would be of value for our readers!
Trust in Science
"A scientific endeavour that is not trusted by the public cannot adequately contribute to society."

Sudip Parikh, CEO of the American Association for the Advancement of Science and executive publisher of the Science family of journals
Amid the coronavirus pandemic in winter 2021, Sudip Parikh (CEO of the American Association for the Advancement of Science and executive publisher of the Science family of journals) wrote an insightful opinion piece entitled Why We Must Rebuild Trust in Science. A big takeaway from this article?
"The time to build trust is before you need it. We need to build relationships in and across communities to become better informed and much more inclusive in how we define problems and find solutions. We must proactively and vigorously make connections and build trust between scientists and communities."
But what is trust in science? And why trust in science is important? These two questions are at the heart of this week's picks.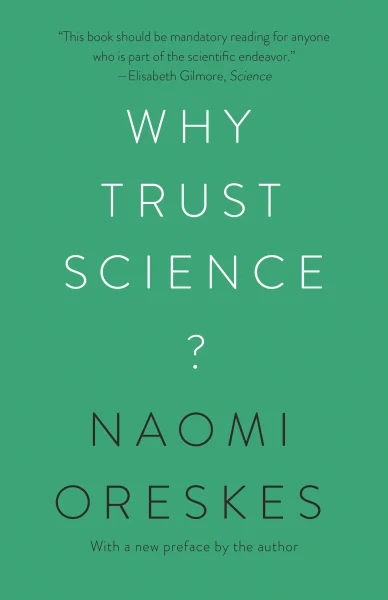 DESCRIPTION
Are doctors right when they tell us vaccines are safe? Should we take climate experts at their word when they warn us about the perils of global warming? Why should we trust science when so many of our political leaders don't? Naomi Oreskes offers a bold and compelling defense of science, revealing why the social character of scientific knowledge is its greatest strength—and the greatest reason we can trust it. Tracing the history and philosophy of science from the late nineteenth century to today, this timely and provocative book features a new preface by Oreskes and critical responses by climate experts Ottmar Edenhofer and Martin Kowarsch, political scientist Jon Krosnick, philosopher of science Marc Lange, and science historian Susan Lindee, as well as a foreword by political theorist Stephen Macedo.
ABOUT THE AUTHOR
Naomi Oreskes is the Henry Charles Lea Professor of the History of Science and affiliated professor of Earth and planetary sciences at Harvard University.
Twitter @NaomiOreskes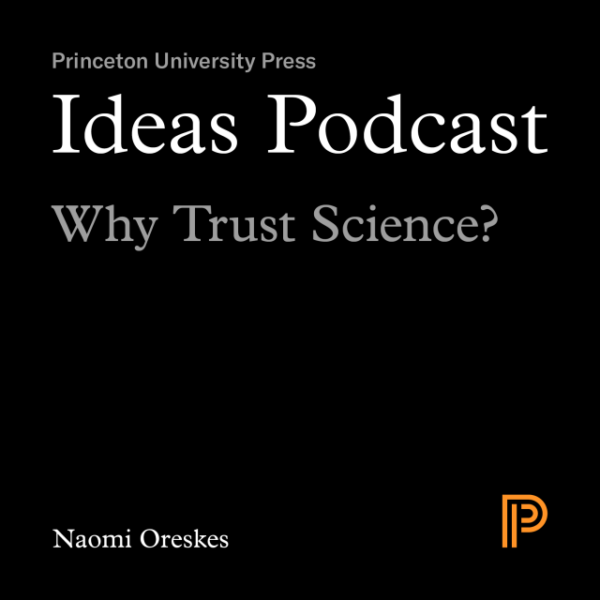 Want to know more about trust in science? Here is a list of selected resources.
Journal Articles
Haerlin, B., & Parr, D. (1999). How to restore public trust in science. Nature 400, 499. doi.org/10.1038/22867
Huber, B., Barnidge, M., Gil de Zúñiga, H., & Liu, J. (2019). Fostering public trust in science: The role of social media. Public Understanding of Science, 28(7), 759–777. https://doi.org/10.1177/0963662519869097
Wintterlin F., Hendriks F., Mede N.G., Bromme R., Metag J., & Schäfer M.S. (2022). Predicting Public Trust in Science: The Role of Basic Orientations Toward Science, Perceived Trustworthiness of Scientists, and Experiences With Science. Frontiers in Communication, 6, 822757. doi: 10.3389/fcomm.2021.822757
Perspective/Opinion Articles
The Conversation | Why should we trust science? Because it doesn't trust itself
Science|Business | Building trust in science
Reports & Surveys
Pew Research Center | When Americans think about science, what do they have in mind?