The Annual Congress of Science Communication practitioners and researchers, SciComPt, returned to the face-to-face format in 2022 with the theme "Stop, listen and act: reflect on the past to build the future". This congress gathers the community of science communicators and informal science educators operating in Portugal around a diverse programme and several moments of experience sharing. This year the congress took place in the Azores Islands, a region that has been an important stage for national investment in science and technological innovation.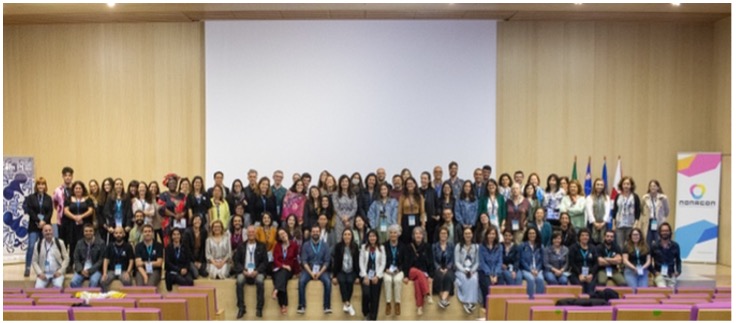 Sara Anjos (NUCLIO) represented the project in this meeting, with a presentation entitled 'Surrounded By Science: a H2020 Project of Evaluation and Certification of Science Communication and Informal Education Activities', which sparked community interest. Sara is also a member of the scientific committee of SciComPt 2022 and was moderator of the session 'Communication Strategies'.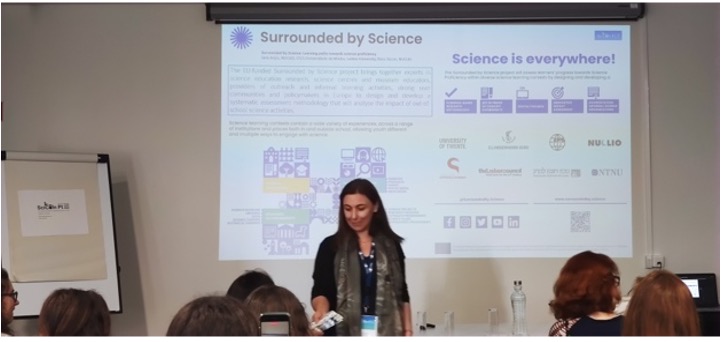 SciComPt 2022 gathered about 146 people, had five workshops, two plenary sessions, two debates, 37 long and 28 short presentations, one roundtable and one Iberian Meeting. The about 250 hashtag shares reached 1.4M people online.
More information about the event is available here.